New Foster Care Placements
A Guide to the First Week with a New Child in Foster Care 
First Week in Foster Care
Anytime a resource family receives a new placement, there are a number of important transitions.  The guide below should help you navigate those transitions as smoothly as possible.
Once you're certified, the next step is waiting for a placement.  A caseworker will call you when a new placement is available in need of a home.
The Call
When you receive a call from a caseworker about a potential placement, try to get as much information as possible. However, remember that many children are removed from crisis situations, often abruptly.
For children and youth newly entering foster care, there may be little information available at the time of initial placement.  There are times when small children are found alone (abandonment) and the caseworker may not even know their name or exact age. You will receive more information over time once the caseworker has time to investigate the case.
BLANK
Your content goes here. Edit or remove this text inline or in the module Content settings. You can also style every aspect of this content in the module Design settings and even apply custom CSS to this text in the module Advanced settings.
What time of day can I receive a call?
Children are removed from dangerous situations at all times of day.  You should be prepared to receive a call from a caseworker at any point, day or night.
Do I have to accept a placement?
Resource parents are always allowed to say no to a potential placement.  Feel free to speak up if you are concerned about your ability to care for a child or youth.
What should I ask the caseworker?
A list of common questions you can ask is shown in the section below. 
What to Ask Your Caseworker
Top Priority Questions
Child's name, age, date of birth, race, and primary language
CUA case manager's name and contact info
Dietary restrictions
Why is the child coming into foster care?
What does the child know so far?
Any special belongings or sentimental items?
Family Questions
Any siblings?  Where are they?
How can the child stay in contact with siblings?
Is either parent involved in the child's care?  Are they local?
Are there any issues between the parents?
Will there be parent visits?  Where and how often?
Are other relatives involved in care?
Any history of abuse or violence?
Health Questions
Dietary restrictions or allergies?
On any medications? Is there an adequate supply?
Require any medical devices?
Who is the pediatrician?  Any other specialists or providers?
Are immunizations current?
Glasses or contacts?  Are they with the child?
Any known medical conditions or hospitalizations?
Mental Health Questions
Receiving counselling?  Will it continue?  Name and contact info for counsellor?
Any behavioral concerns?
History of physical or sexual abuse?
Any particular fears or triggers?
Any bed wetting?
School/Education Questions
What grade?
What school?  Changing schools?
Special educational needs?  If so, is an Individual Education Plan (IEP) in place?  Is a copy available?
Names and contact info for important teachers, guidance counsellors, coaches, etc
After school program or activities?
For high schoolers: plans for college or vocational school?  Any pending deadlines or testing (SATs) upcoming?
Questions about Prior Placements
Why is the child moving to a new foster home?
What does the child understand about why they are moving?
How many prior foster homes?
What has the foster care experience been like so far?
Is it okay to contact prior resource parents?
Questions for Adolescents
Job currently?
After-school activities?
Driver's license?  Any restrictions on driving privileges? 
Receiving independent living services?
Sexually active?  On birth control?
Youth parent?  If so, who is caring for the baby?
Current smoker?  History of alcohol or drug use?
Questions for Infants
Formula type?  Any other foods?  Feeding patterns?
Any medical issues at birth or drug exposure?
Any issues during delivery?
Normal development with appropriate milestones so far?
Multiple staff and caseworkers may be involved in initially placing a child.  The person you speak to on the phone may be different from the person who drops off your child at your house. 
You should direct any unanswered questions after your phone call (which may be a lot!) to the caseworker that drops off your child at your house.  Remember that some information may not be known until the caseworker has some time to further investigate the case. 
Initial Caseworker Drop-off
When a child first arrives, a lot of things might be going through your mind.  Make sure to talk to your caseworker about the following important items.
BLANK
Foster Parent Letter
The foster parent letter is documentation that your child has been placed in your care.  Often, the child's caseworker will not have a letter prepared at the time of dropoff, but you should make sure to obtain one from your caseworker within a few days of placement.  
The foster parent letter is required for all doctors appointments and for proving to schools that you are permitted to pick up your child.  It is also required for applying for some forms of financial support like WIC or child care subsudies.
Medical Assistance Card
The medical assistance card contains the plan information for the Medicaid coverage provided for your child. 
If the card is not available at dropoff, ask your caseworker if they at least have the plan name and ID and the member ID.  You should still try to obtain the card over the next few days.
Personal Belongings
Some children may come with personal belongings.  Others may come with only the clothes on their back.  Ask your caseworker if your child has any belongings that you should know about.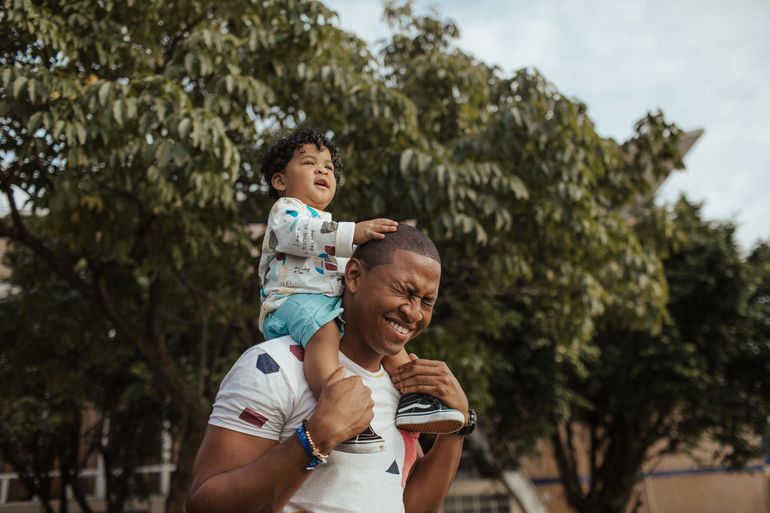 The first day with your new foster child can be a big transition for both of you.  Take a breath and keep these things in mind.
Introductions
Introduce your child to everyone in the family, including pets.  It may be nice to have a little welcome book with pictures and names of each of the family members in it.
Feed Them
Children often arrive hungry.  Try to feed your child shortly after their arrival.  There is a good chance that they have experienced frequent hunger and keeping them well fed will help to give them a sense of stability.
Give Them a Welcome Pack
A welcome pack with things like a stuffed animal, crayons, a book, and snacks may help your child feel a little more at ease when they arrive.  Considering that foster parents often have little notice, it can be helpful to have a variety of items available for different ages.
Go on a Tour
Make sure to give a tour of the home to show them around.  Point out the bathroom and where they will be sleeping.  Let them know where they can keep their personal belongings safe, such as a closet or dresser.  
Explain the Rules
On the first day, stick to the basic, non-negotiable rules.  Don't worry about the nitty gritty of things like meal-time behavior and screentime allotments.  Try to keep it to a handful of essentials and clearly explain the consequences.  Often, boundaries help create an environment of stability and safety.
Give Them Space
The first day in a new home is not a good time for a grand adventure or party.  Try to limit the number of new faces and keep things simple.  This will help your child to settle into their new routine.
Over the next few weeks, both you and your child will begin to get used to things.  Try to maintain as many of their prior routines as possible while also integrating them into your normal family routines.