Finances in Foster Care
 A Guide to Foster Care Payments and Financial Support in Philadelphia
A foster care payment is provided to foster families to help cover child expenses like food, utilities, and other necessities.
Monthly Stipend
A foster care payment is provided to help cover child expenses like food, utilities, and other necessities. Foster care agencies usually issue checks on a monthly basis. The amount is based on the level of care required and the child's age.
The foster care payment is considered a reimbursement by the IRS and does not need to be reported as income for tax purposes.
BLANK
Your content goes here. Edit or remove this text inline or in the module Content settings. You can also style every aspect of this content in the module Design settings and even apply custom CSS to this text in the module Advanced settings.
How much is a typical foster care stipend in Philadelphia?
The following reflects the current rates in Philadelphia as of 2019.
General foster care:
| | | |
| --- | --- | --- |
| Age 0-12 | $29.63/day | $889/mo |
| Age 13+ | $39.63/day | $1189/mo |
Emergency care
| | | |
| --- | --- | --- |
| Age 0-12 | $58.38/day | $1751/mo |
| Age 13+ | $68.38/day | $2051/mo |
Special needs
| | | |
| --- | --- | --- |
| Age 0-12 | $52.38/day | $1571/mo |
| Age 13+ | $62.38/day | $1871/mo |
How is the payment made?
The stipend is typically paid on a monthly basis in the form of check or direct deposit.
Where does the stipend come from?
Do I have to report the stipend as income to the IRS?
No.  The foster care stipend is considered a reimbursement for expenses you may incur as a foster parent and is not considered income.  This is also true for any other vouchers or reimbursements provided by your foster care agency.
WIC Infant Formula Subsidies
Pennsylvania WIC provides formula and food supplements for all foster children under age 5.
Applying for WIC
WIC provides vouchers to cover formula for infants and young children. To start using WIC:
Make an appointment: Call your local WIC office to schedule an initial appointment.  You can find all WIC locations on the PA WIC website.  You can also start your application online and a WIC employee will contact you to schedule an appointment.
Bring documentation: Bring the required documents (see below) to your appointment and complete an application. Once approved, you will receive a eWIC card which holds your WIC balance. Make sure to remember your eWIC PIN which will be required any time you use your card.
Bring your children: At your initial appointment, be sure to bring all of your foster children age 5 and younger. Each child will undergo a brief physical as part of the initial application process.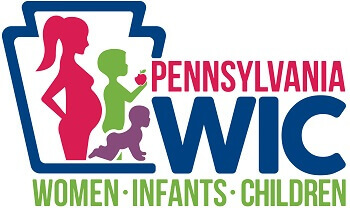 Using WIC
WICShopper app: Download the WICShopper app for iPhone or Android to check your benefits, scan products in stores to check eligibility, or find stores that accept eWIC.
Monthly appointments: Follow-up at your local WIC clinic monthly, where the balance on your card will be replenished. Your clinic will also assign specific foods or infant formula to your card. Your card balance can only be applied to these specific products.
Where to shop: Not all stores accept eWIC. Use the WICShopper app to find participating stores. If you are using eWIC at a store for the first time and don't have the app, it may be a good idea to call ahead to make sure the store accepts eWIC. Some stores previously accepted WIC checks, but are not equipped to accept eWIC.
Shopping: At the store, make sure to only choose the exact brands and products assigned to your card. The WICShopper app allows you to scan items in the store to see if they are on your benefit list. Your balance cannot be applied to anything else.  At checkout, tell your cashier that you are using an eWIC card. They will be able to scan your WIC items to ensure they are covered by your WIC benefits. You will need your PIN to use your card at the register. Once your purchase is complete, the cost will be applied to your eWIC balance. For more information, see the the PA eWIC website.
Checking your balance and benefits: Your local WIC office can check your balance and WIC-covered items. In addition, stores can check your balance and covered items at the register. Just ask them to run your card to see which food and infant formula are covered.
For more information, see our dedicated blog post on Pennsylvania WIC for foster families.
Requirements for WIC Application
Identification
Foster parent proof of identity, such as:

Driver's license
Photo ID card
Passport

Proof of PA residency, such as:

Driver's license
Recent utility bill
Recent mail with name and address
Other
All foster children age 5 or younger (for physical evaluation)
Immunization records (if available)
Medical access card (Medicaid information)
Note: proof of income is not typically required for foster parents
Multiple avenues are available to receive support for childcare and daycare
Childcare Subsidies
Foster children are eligible for state childcare subsidies through the Child Care Works subsidy program, managed by the Early Learning Resource Center (ELRC). When the ELRC is unable to provide subsidies, DHS is able to provide interim funding as well.
Income information is typically required when applying for ELRC funding, although income is not taken into consideration for foster parents applying for childcare aid.
Contact the ELRC or find a local office via their contact page.
Applying for Subsidies
Applications can be submitted by paper or online through the PA Compass website.  You will likely need to provide:
Household income from jobs, child support, and other income sources
Federal tax filing information
Social Security Numbers and birth dates of household members
Current or recent health insurance information
Housing and utility expense information
Proof of citizenship and identify (i.e. birth certificate, driver's license, state ID)
Proof of lawful residence (for non-citizens)
Various forms of financial support are available to Philadelphia foster parents in addition to the monthly stipend.
Clothing Allowance
Once at initial placement
An initial clothing allowance for a child or youth can be requested one time when the child enters foster care.  Ask your foster care agency  caseworker about your agency's reimbursement policy.  Most often, the stipend must be used all at once at one of several approved stores.  An agency representative may be present to help with payment. 
After the initial allowance, it is the foster parent's responsibility to provide seasonal and age-appropriate clothing.  The foster care stipend is meant to help cover these additional costs.
If the child is moved to a new home, a new clothing allowance is not provided.  Any clothing purchased with the clothing allowance belong to the child and should go with them to their new home.
All children in Philadelphia foster care receive medical coverage through Medical Assistance. At the time of initial placement, the child's caseworker should provide the child's Medical Assistance card and information. If this information is not provided, follow up with your CUA caseworker to obtain it.  For more information on insurance, see the healthcare page. 
Early intervention services are provided free through ChildLink for all foster children through age 5.  These services are meant to connect children with delays or special needs to the services they require as early as possible.  For more information, see the healthcare page.
Routine transportation costs are the responsibility of the foster parent and are factored into the monthly foster care payment. For excessive transportation costs or special circumstances, foster parents should seek approval from their foster care agency caseworker and make necessary arrangements.
Tax Breaks for Foster Parents
There are a few income tax breaks that all foster parents should be aware of when completing their taxes.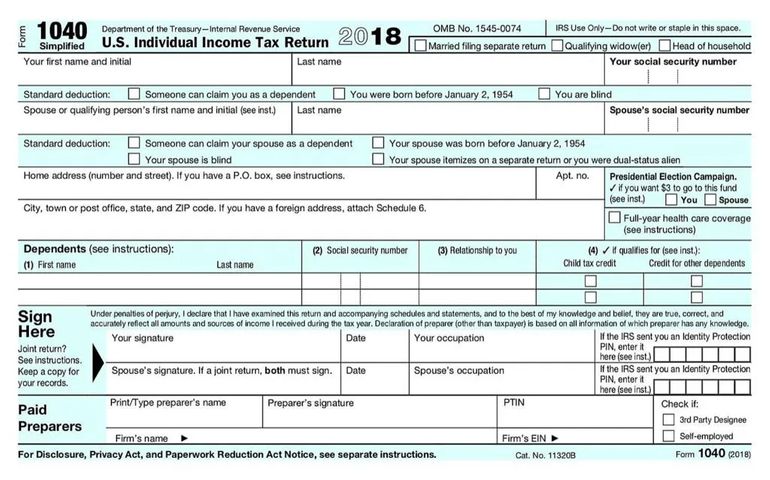 Reporting Income
All monthly foster care payments, subsidies, and reimbursements do not need to be reported on your income tax return.  These payments are considered reimbursements for expenses incurred by the foster family, and are therefore not income.
Claiming Dependents
Foster children may be claimed as dependents on your tax return as long as they lived in your house for 6 months of the last tax year. For infants born during the tax year, they must have lived with you for half their life plus 1 day. For example, a child born on 9/22 would need to be with you for 51 days of that year (out of the 100 days between 9/22 and 12/31). 
The IRS definition of foster child is "a child placed with you by judgment, court order or an authorized placement agency (state or local government organization)." You will need the child's social security number to report them as a dependent.